Chiropractor Relieves Pain for Holliston, Milford, Medway and Ashland Car Accident Victims
At Holliston Spine & Sports Center, we know how scary auto accidents can be. Many patients may believe that they are fine following the accident, only to be struck by chronic pain weeks or even months later. Our chiropractor, Dr. Michael J. Krupa, has helped many Holliston, Milford, Medway and Ashland patients recover from whiplash and manage back pain, neck pain and chronic headaches caused by accident injuries. His experience managing spinal traumas and intervertebral disc injuries can help you safely recover and return to normal activity again.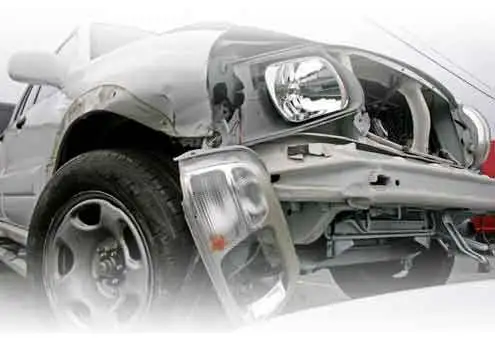 Holliston Chiropractic Care Helps Patients Recover from Whiplash
The most common cause of pain following auto accidents is whiplash. The force of the accident impact can abruptly whip your neck backward and forward, causing a misalignment of the cervical spine. This strains the muscles and tendons in your neck, causing chronic neck pain and stiffness. Many victims of auto accidents complain of chronic headaches at the base of their skull, occasional blurred vision, dizziness and unexpected fatigue.
Unfortunately, prescription medication can only provide temporary pain relief. Chiropracticcare is a series of safe, non-invasive adjustments that can naturally correct the underlying problem, restoring alignment to your cervical spine and helping the soft tissues in your neck heal relieving neck pain.
Car accident victims may also suffer from a herniated disc in the lower back. While seatbelts are an important safety restraint, they also limit the pelvis' ability to move naturally in response to impact. This can cause an abrupt and sudden jerking motion of the lower back, which can result in a herniated disc that compresses the surrounding nerves. If the disc presses upon the sciatic nerve, patients may experience pain, numbness or tingling sensations in the legs, buttocks and lower back. The safest way to correct a herniated disc is through a chiropracticadjustment. While multiple treatment sessions are necessary for optimal results, manyHolliston, Milford, Medway and Ashland patients experience significant pain relief after just a few sessions.

Depending on the type of car accident injury, patients may benefit from complementary care, such as physiotherapy, in addition to chiropractic care. Following auto accidents, many patients find that they are sore and stiff, and that certain motions, such as turning the neck or bending over, may be extremely painful. Physiotherapy and corrective exercises can help restore a full range of movement and flexibility to your body. Dr. Krupa also offers physiological therapeutic procedures including cryotherapy, interferential electrical muscle stimulation, moist heat therapy, ultrasound and mechanical traction. These therapies help promote internal healing and enhance the benefits of chiropractic alignment.

Whether you struggle with whiplash-related headaches or chronic low back pain following acar accident, you don't need to suffer in silence. Chiropractic care is a safe alternative to invasive surgery and dependency on prescription pain medications. Here at Holliston Spine & Sports Center, we are dedicated to helping patients find meaningful, permanent relief. There is hope! Our practice is conveniently located near Milford, Medway and Ashland - call us today at 508-429-7293!